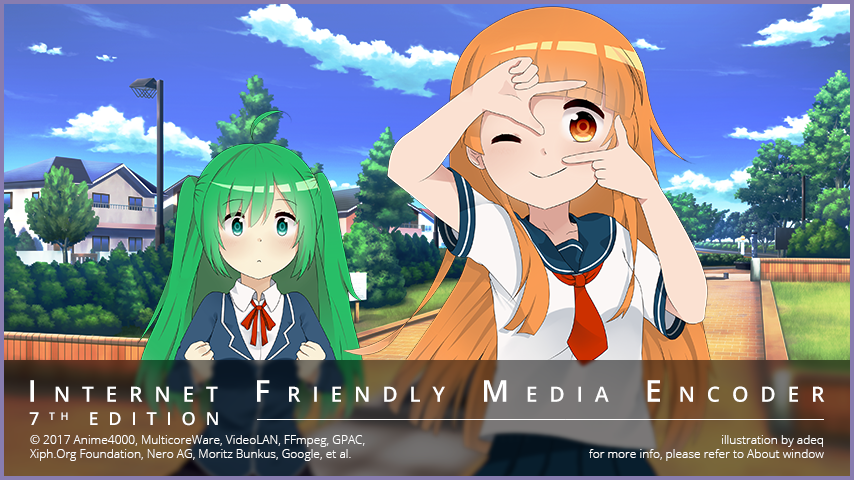 Source Code
|
Download
What is this?
Just like Handbrake, Xilisoft Video Converter.
With Queue, Subtitle, Attachment, multi-stream support... more...
Why I create this?
Before nVidia ShadowPlay, AMD Gaming Evolve and AMD ReLive exist, I build for automate video compression of my FRAPS library. My friend ask to build software like others, so I am
Why use CPU encoder?
CPU give much more quality at lower bit-rate, because CPU precision cycle, unlike GPU, can't give quality at lower bit-rate.
Imagine count 1 2 3 in GPU:
0.2331827283021
1.4829302283627
2.1748302937488
3.7773335555555
because rendering 3D Graphics no need precision
Support Linux?
YES!!!
ONLY for 64-bit Operating System!