QUOTE(isr25 @ Nov 29 2018, 08:42 AM)
Final update for the petrol price this month - looks like we are subsidizing the government for the past 3 weeks:
RON95 estimate average weekly price for the past few weeks is:
12-16: RM2.17
19-23: RM2.11
26-28: RM1.95
RON95 estimated average price for the upcoming December is RM2.16 (average price for November 1-28) and
RON97 is estimated to be RM2.30
(an average difference of 14 sen from RON95). If it's higher than this prices for December 1, it means that the government is taxing its citizens more. Fuel up on Saturday onward people.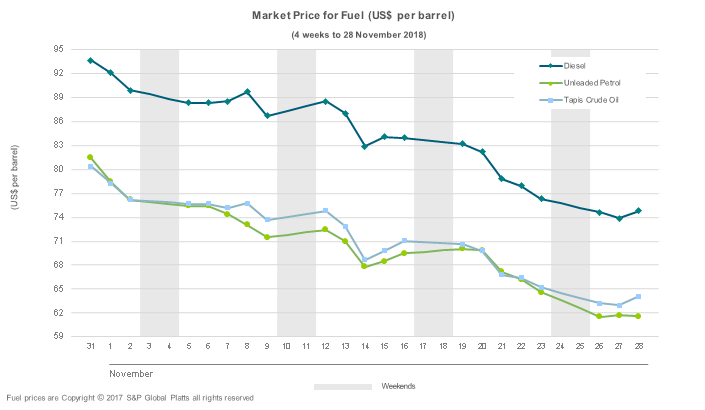 Thanks a lot for your hardwork.