Item: Nutspace2 Smart Tracker
Package includes:NUT2, sticker and 1x spare battery
PROMOTION Price:

RM35.00
Normal Price: RM58.00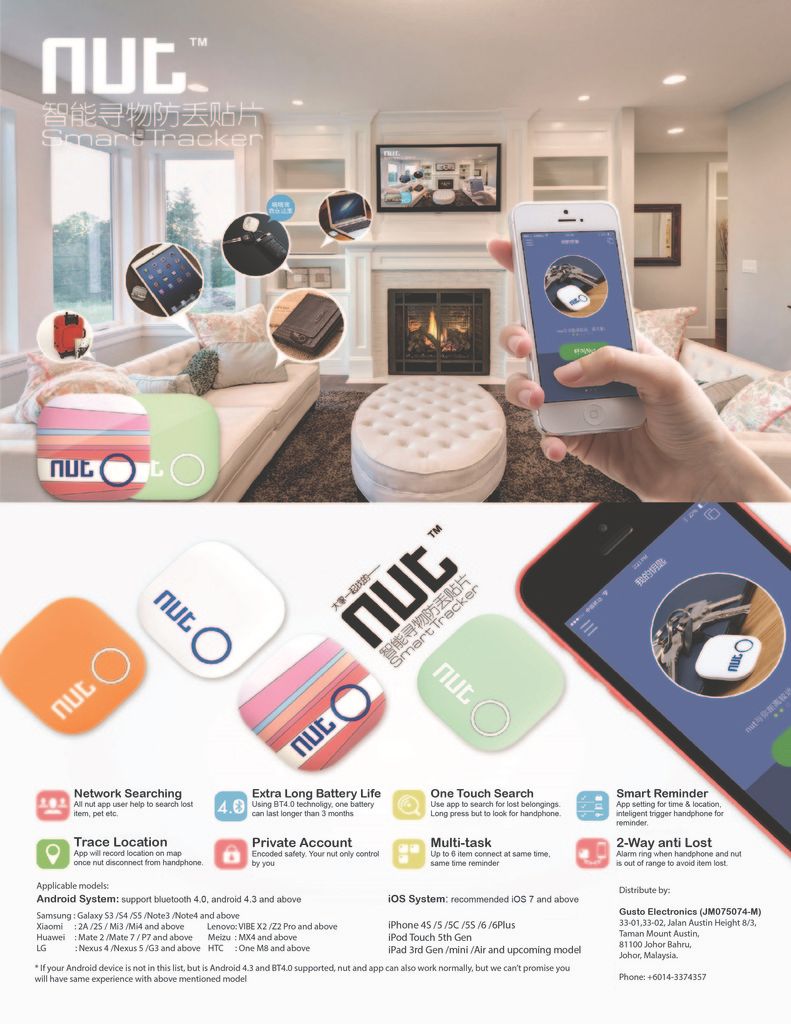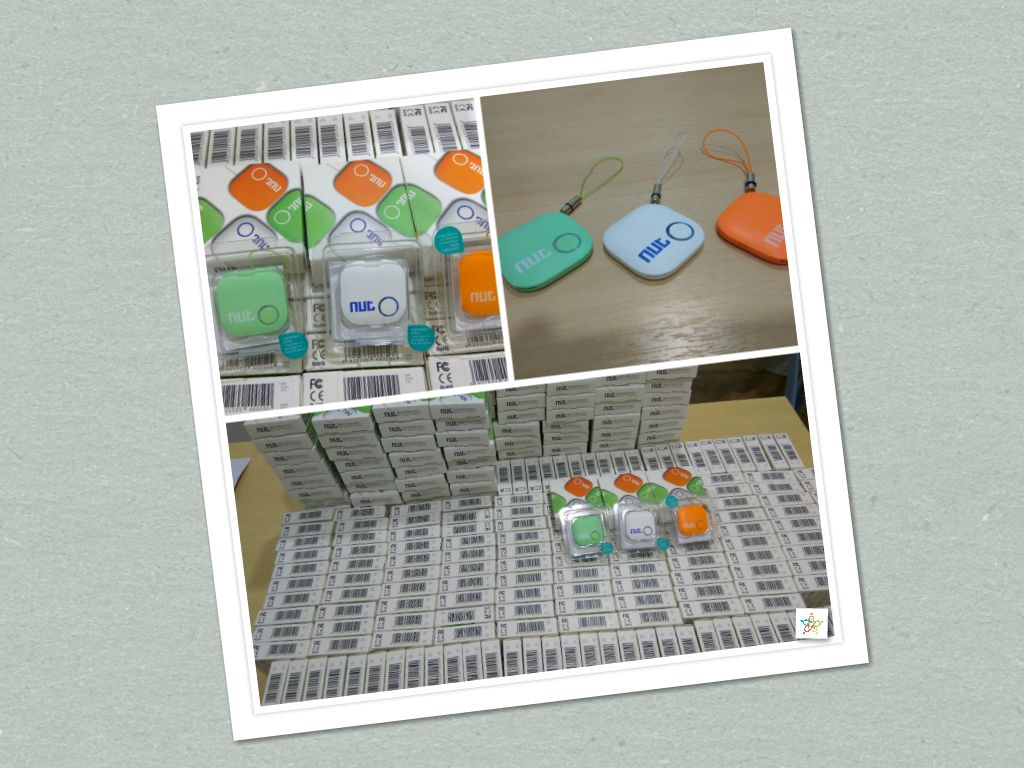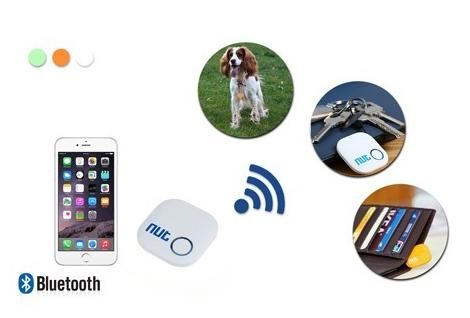 Warranty: 3 months*
*terms and conditions apply
Dealing method:postage or COD
Contact method/details:PM or Whatsapp 0143374357
Location: Johor Bahru
Item(s) conditions: new
Product Specification
Smart Anti-Lost
When Nut 2 is out of range, phone will beep to alert you.
One Touch Search
Call Nut by pressing the "Beep" button on Nut App, Nut will beep for you to find it. *Long press the Nut button to find your phone.
2-Way anti lost
When the phone is left behind and out of range, Nut and your phone will beep to alert you.
Trace Location
Nut App will show you the last location where and when Nut got disconnected on the map.
Lost & Found Network (Network searching)

Declare lost through Nut App, all the working Nut Apps will scan the lost item around them automatically. When your item is found, you will be notified of the location where it has been found. All these steps will be executed automatically while your privacies are well protected.
Connection Distance

The connection distance between Nut and your phone depends on the Bluetooth signal. When you use Nut outdoors with few blocks, the distance can be as far as
30-50 meters
; when you use Nut indoors with walls and people around you, the distance will be around 10-30 meters.
Long Battery Life
1 Battery can last longer than 3 months
Compatible System
Android 4.3 and above which supports Bluetooth 4.0, iPhone 4s and above.
Note: In order for the Nut to work, you need to install NUT App from Google Play or App Store
Available colors
white, green, orange
This post has been edited by y_m: Jul 24 2016, 08:54 AM