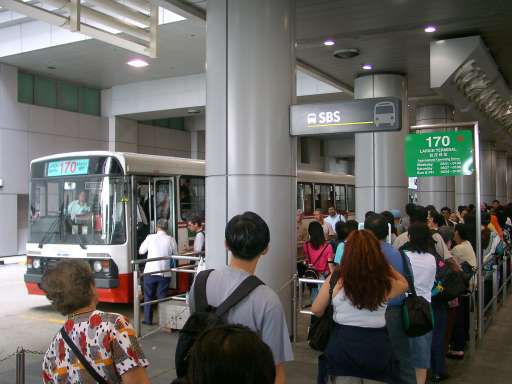 2年前,在新加坡工作与居住的大马人约有57万,今天,这个数目已增至73.6万人,增幅达29%。
为何短短2年内在新加坡谋生与居住的大马人会激增近1/3?新元兑令吉汇率急速挺升,可以让我们找到其中最大诱因。
2年前,1新元可兑换2.5814令吉,今天,1新元可兑换2.8359令吉。新元兑换令吉的汇率2年里攀高了9.85%。等于说在新加坡工作,撇开加薪不谈,单单把新元转换成令吉,2年里便变相加薪近10%。
新元兑令吉汇率愈走愈高,排队越过长堤谋生的大马人就愈多。新加坡就像是充满诱惑的糖;而前往谋生的大马人则像辛勤的蚂蚁。愈多糖的地方,会吸引到愈多的蚂蚁。
到新加坡谋生的大马人数激增,我国政府是否有严正看待;又有些什么对策?这种大量的人力资源外移,对欲在5年后成为高收入国的大马,会带来怎样的挑战与阻碍?
最新一期《资汇》和您细说从头。
# Two year ago, about 570,000 Malaysian lives and works in Singapore. Today, the number jumped as Malaysians working in Singapore hit 736,000 today, an increase of 29%.
# Two year ago, SGD 1 equal RM2.58. Today, SGD 1 equal to RM2.83 an increase of 9.85%. Let say you working in singapore, nearly 10% pay has increased.
# Singapore dollar against the ringgit exchange rate moving further and further high, and it's attract a lot of malaysian to go singapore for a living.
# This relocation of a large number of human resources to oversea, what are the challenge and obstacle faced by malaysian government to tackle this issue in order to become malaysia as a high income nation in 2020, Are we on the right track?
@credit to busy weekly
This post has been edited by adolph: Aug 8 2015, 12:34 AM