Thailand's economy barely grew last year as tourism, investment and exports fell after months of anti-government protests and a May coup. The National Economic and Social Development Board said Monday the economy grew only 0.7% in 2014, falling short of expectations of 1% growth. This may be the second straight year Thailand is ASEAN second worst-performing economy after Brunei.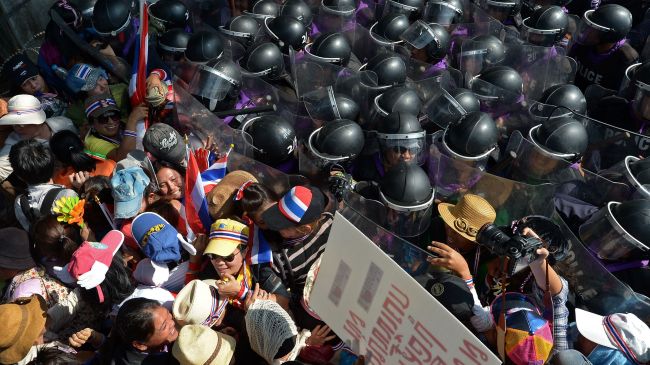 Hit by riots and coup, the Thai economy is scheduled to be the 2nd worst performing in ASEAN
The government however said economy will expand between 3.5 and 4.5 percent in 2015 as world growth picks up and tourism, exports and investment recover. Renowned for its pristine beaches and high quality rice, Thailand is also a manufacturing base for electronics manufacturers and several global automakers, including General Motors Co. and Toyota Motor Corp.
GDP of Thailand grew only 0.7% in 2014
Thailand was hit by months of anti-government protests before the May coup, which was the latest major episode in a decade long battle between the country's ruling class and a populist political movement started by telecoms billionaire and former prime minister Thaksin Shinawatra. The coup has ushered in a period of relative calm but deep divisions remain.
GDP of Malaysia grew 6% in 2014
The agency said the political instability made the number of tourists decline by 1.77 million people compared with 2013. Export volumes rose slightly last year but prices fell, producing a 0.3% drop in export value overall. Thailand temporarily lost its crown as the world's top rice exporter as it stockpiled rice in an attempt to force up global prices after introducing large subsidies for rice crops.
GDP of Indonesia grew 5.02% in 2014
Elsewhere in Southeast Asia, Malaysia's economy raced to a strong finish, recording a 6% growth for 2014. The private sector spending was the key driver of growth between October and December. Bank Negara, the country's central bank, said capital spending in the manufacturing and services sectors was the "anchor of growth" in the last quarter of 2014 as exports, especially commodities, slowed. Private-sector investment jumped 11.2% and consumption grew 7.8% ahead of a new goods and services tax that takes effect in April.
GDP of Philippines grew 6.1% in 2014
In the Philippines, GDP growth was 6.1% in the 2014. A Philippine official recently said the country no longer deserved to be branded the "sick man of Asia" given its fast economic expansion. The 2014 performance makes the Philippines the second fastest-growing Asian country behind China, and ahead of Vietnam, said the country's Socio-Economic Planning Secretary Arsenio Balisacan.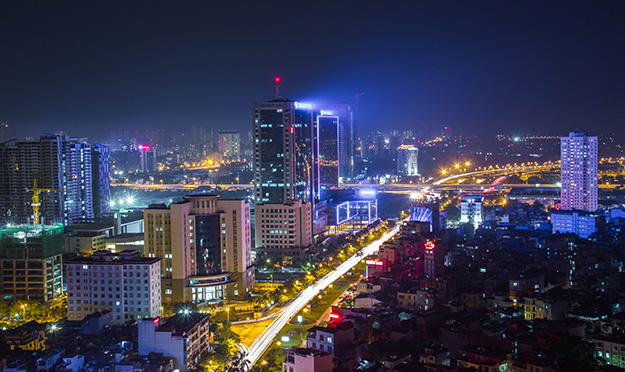 GDP of Vietnam grew 5.98% in 2014
Vietnam's economy grows 5.98% in 2014 after Hanoi eased investor fears following the oil rig incident with China. It is the highest in 3 years, despite a festering banking crisis and damaging anti-China riots, authorities said. The communist nation however, is still struggling with a number of economic troubles including bad debts in the banking system, weak economic competitiveness and inefficient production.
GDP of Singapore grew 3% in 2014
Indonesia's economic growth slipped to its weakest in five years in 2014 at 5.02% as weak exports and investments dragged, underlining the challenges facing the country's new President Joko Widodo. Exports of primary commodities such as coal and rubber fell last year, as growth slowed in large markets, notably China, while a mineral export ban hit copper and nickel ore shipments. Oil and gas exports also fell.
The first 9 months data reveals that Brunei GDP is expected to fall again in 2014, after falling 1.8% in 2013
Singapore says its 204 full-year GDP growth will probably be revised upwards to around 2.9 to 3 per cent. As one of the four original Asian Tigers, the economy of Singapore has matured to developed status, and therefore slowing down. Prime Minister Lee Hsien Loong last year announced that the city-state should get used to the new norm, that is 2-3% growth. During the 1960s to the 1990s, Singapore's average GDP growth was 8% a year.
Myanmar, who recently opened up the country, is set to be ASEAN fastest-growing economy
The 4 smallest economies of ASEAN have yet to release their figures, but Brunei is expected to register a fall in GDP for the second consecutive year (it recorded -1.8% in 2013 - the only Asian state to record a fall), Myanmar could possibly grow 7.8%, Laos 7.2% and Cambodia 7%.
http://abcnews.go.com/International/wireSt...s-coup-28991119
http://www.nst.com.my/node/72681
http://www.rappler.com/business/79477-viet...dp-2014-economy
http://www.dw.de/the-philippines-has-trans...nomy/a-18225955
http://www.gmanetwork.com/news/story/41952...economy-in-2014
This post has been edited by hippihippo: Feb 16 2015, 04:18 PM