QUOTE(warmice @ Jul 8 2020, 01:45 PM)
Thanks for your advice!!! It's bit awkward but yea, below the x-ray i took in previous when I do my wisdom tooth extraction....one of the dentist I consult told me that I have to remove 3 teeth and can don't bother the one hide under the gum when i have the braces...so i wonder how true it is....
And I did consult her about damon clear but she not recommend and not using it because the result not good, teeth moving slow...so she only do damon or invisalign braces...if you dont mind to give me some advice & opinion....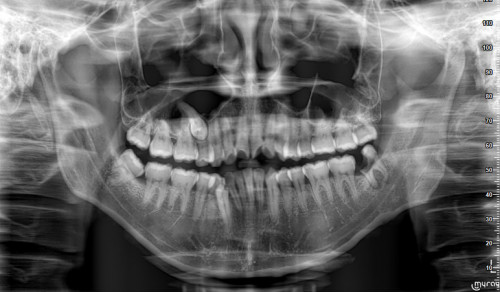 This OPG x-ray is not sufficient for me to provide you with advice on your treatment.
But one thing is for sure, you should remove the tooth that is impacted under the other teeth, they risk causing problems in future and may interfere with your tooth movement.
Damon Clear is basically ceramic, functions the same with regular Damon (stainless steel).
Ceramics will have higher friction with the wires that will slow down tooth movement therefore slower result. But the end result would still be the same. Just longer time.
Go for regular Damon if possible if you're ok with the metal showing, unless you really must look good even with the braces then you can opt for Damon clear, but be prepared for longer treatment time and increased cost too.