for V-Spec HONDA All-new City 2014-2016 & All-new Jazz 2014-2016 & HR-V 2015-2016
Not compatible with Honda City 2017 version
Pls pm if you are looking for Honda City 2017-2018 Face Lift (FL) version. TQ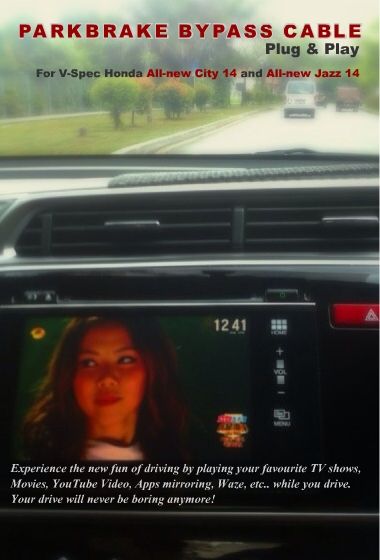 Item(s):
PARKING BRAKE BYPASS CABLE HARNESS FOR HONDA CITY 2014-2016 , HONDA HRV 2015-2016, HONDA JAZZ 2014-2016 7" DISPLAY HEAD-UNIT (PLUG & PLAY) - NO NEED CUT ANY WIRE!
Description:
* Plug and Play adapter cable/harness. Can be used by All-New City 2014-2016(V Spec) , All-new Jazz 2014-2016(V Spec) and Honda HRV (V Spec) Audio Display HU to bypass parking brake signal for your head unit, in order for you to watch video (via USB) or mirror image from your phone (via HDMI).
* D.I.Y self-installation without require to dismantle or remove whole display unit for installation.
* Plug and Play. Since its plug and play, there is no worry for warranty void, especially for new cars as there is no wire cutting required! Just plug in and it works perfectly, and u can unplug the harness to normalize the original connector anytime and all can be restore back to normal
* Step-by-step installation will be provided for easy understanding and installation. Please refer to the link below :
Honda City/Jazz/Fit
http://www.mediafire.com/convkey/73ae/vbmnuhltdahvlnozg.jpg
or
https://www.dropbox.com/s/6565zwiguwjtms0/P...%20Fit%20v2.jpg
Honda HRV/Vezel
http://www.mediafire.com/convkey/3e6d/ztvns9spkkaptekzg.jpg
or
https://www.dropbox.com/s/p2fxkanexubaiem/B...HRV%20Vezel.jpg
Package includes:
- 1 x Cable Harness
- 2 x Small cable tie
- 1 x Installation Instructions
Price:
RM40/set
Dealing method:
Poslaju - RM10 (East / West Malaysia)
Warranty:
1 week after buyer receive item. 1-to-1 exchange, ONLY IF CABLE DEFECT AND DOES NOT WORK. Buyer pay for the return postage.
(Cable will be fully tested and confirmed to work before being shipped. Testing is done only with Genuine Accessories (eg: HDMI cable/Apple AV digital adapter/MHL). Since the installation will be done on DIY basis by the buyer himself/herself (or send to accessory shops for installation), seller hold no responsibility for any careless damage caused by buyers during installation)
Contact method/details:
PM
Age of item:
Brand New
PARKBRAKE BYPASS CABLE - VERSION 2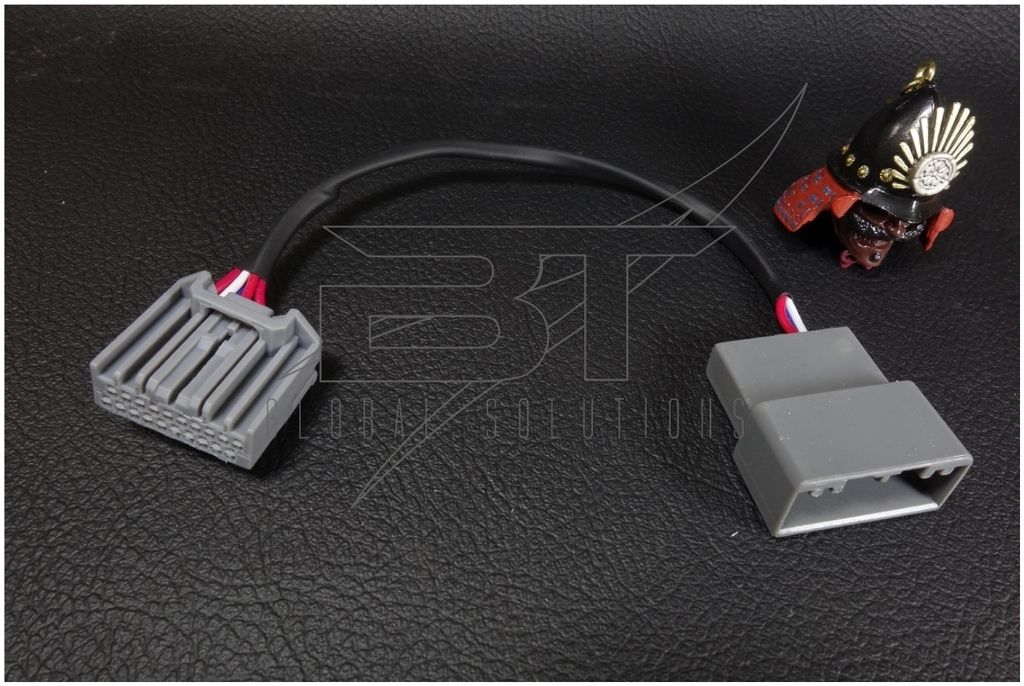 *NOTE : This cable is NOT COMPATIBLE to HONDA CITY YEAR 2017!!
This post has been edited by maxevil: Sep 7 2018, 08:16 PM