Just checked with
Brian Gavin Diamonds (affiliate link)
that they indeed revised their prices for smaller carat weight (0.18ct - 0.99ct) as they have a new diamond cutting facility as well as due to economy of scale. This is also done do reflect the current market condition.
To add on, for those diamonds that
do not
make it into their
Black category (affiliate link)
, you can enjoy 8% off (including 3% wire discount) currently by using the discount code APRILDIA19. You can rest assured that those that do no make it into Black does not mean that they are bad diamonds, the difference is actually subtle and they are able to stand strong against any typical virtual inventory diamonds in the mass market.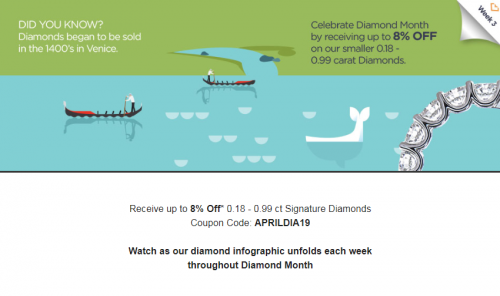 Shipping is
not free
, but try to ask for it nicely. You could possibly get it, but no promises.
Loose diamond import is also tax-free in Malaysia, so you only pay the amount stated on their website and that's it.