Disclaimer:
Modifying the registry can cause serious problems that may require you to reinstall your operating system. I have no guarantee that problems resulting from modifications to the registry can be solved. Use the information provided at your own risk.
Tested on WindowsXP Pro using Adobe Reader 7.0
Wonder how to remove files list in Adobe Reader 7.0 ?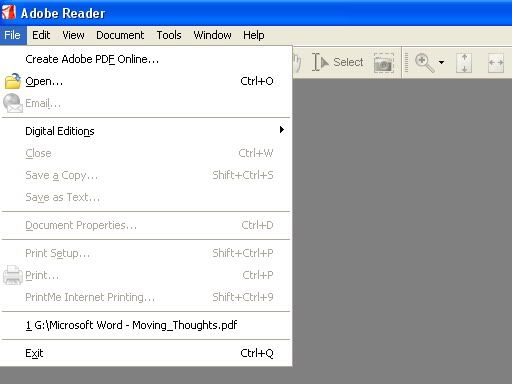 1. Go to
Start
menu, click
Run
.Type
Regedit
2. Next browse the registry hive.It's should be located here :
HKEY_CURRENT_USER\Software\Adobe\Acrobat Reader\7.0\AVGeneral\cRecentFiles

Those key
c1,c2
and so on is the MRU listed.The list will corresponding on how may MRU you set under
Edit > Preferences > Startup > Maximum document in most-recently used list
The key you need to delete :
After deleting the key, launch Adobe Reader 7.0 to check the MRU list :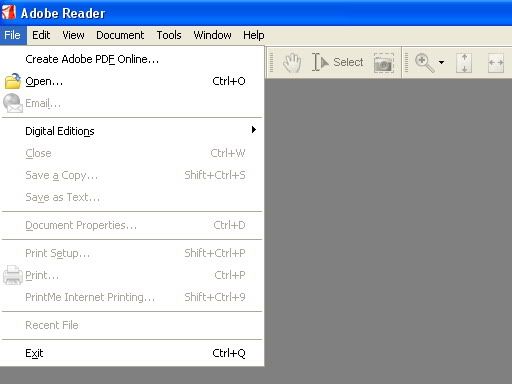 Yes !All annoying most-recently used files gone ..
UPDATE !
Tired to launch regedit & browse the tree to delete those key ?There is a simple way.By creating a *.REG file . I'll show you how to create *.REG file :
Launch Notepad
Copy these code into the Notepad
Ensure to select "All files" under Save As Type. Put the name e.g "clear adobe MRU.reg"

(It is important to put .REG after a file name)

Double click that *.REG file .It should look like this -> . When a pop-up asking to merge into the registry, click Yes
CODE
Windows Registry Editor Version 5.00

[-HKEY_CURRENT_USER\Software\Adobe\Acrobat Reader\7.0\AVGeneral\cRecentFiles]
This post has been edited by keyz: Jan 8 2007, 07:59 PM