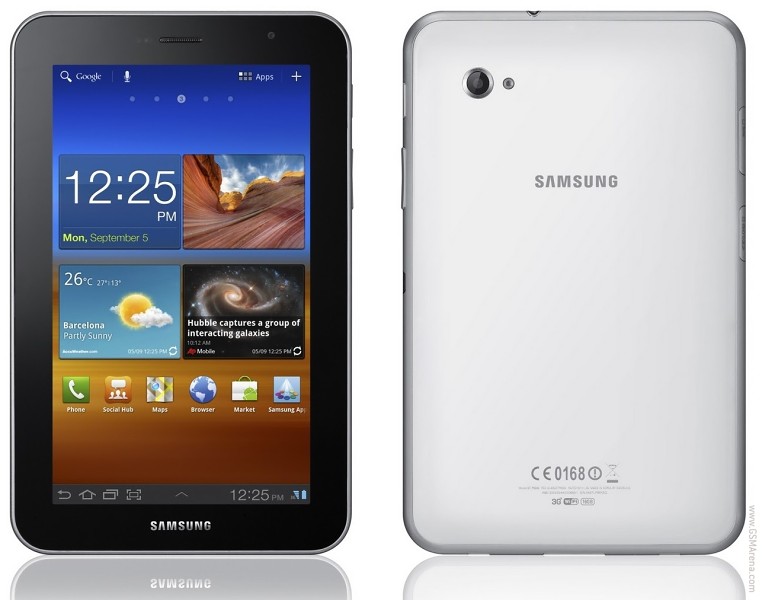 http://www.gsmarena.com/samsung_unveils_ho...s-news-3206.php
http://www.samsungmobilepress.com/2011/09/...XY-Tab-7.0-Plus
http://www.soyacincau.com/2011/10/01/samsu...lus/#more-15889
http://pdadb.net/index.php?m=specs&id=3139...b_7.0_plus_32gb
http://www.winniekepala.com/2011/11/samsun...rst-impression/
QUOTE(winniechen @ Nov 30 2011, 03:58 PM)
WOW, guys. So happy to hear that so many of you have gotten the Tab 7 Plus already. I have a review unit with me, playing with it and loving it very much.
For those who is still unsure, check out my First Impression blog post here >>
http://www.winniekepala.com/2011/11/samsun...rst-impression/
I'm collecting questions if you want me to test or answer for the full review post coming next week. Let me know.
PS. I have been scouring the internet for cases as well.
QUOTE
Samsung unveils Honeycomb-running Galaxy Tab 7.0 Plus
30 September, 2011

Today Samsung introduced another member to its lineup of Android-powered tablets. The Galaxy Tab 7.0 Plus runs on the Android 3.2 Honeycomb and packs the Exynos chipset with a 1.2 GHz CPU under the hood.

The slate's 7" PLS LCD has a resolution of 1024 x 600 pixels. The Samsung Galaxy Tab 7.0 Plus has two onboard cameras - a 3 MP main shooter at the back that also does 720p video and a 2 MP front-facing snapper for video-chatting.
   
The Galaxy Tab 7.0 Plus has quad-band GSM/GPRS/EDGE support (yeah, it has telephony!) and tri-band 3G with 21 Mbps HSPA. The tablet, which will come in 16GB and 32GB flavors (both packing a microSD card slot), comes with dual-band Wi-Fi a/b/g/n, GPS and Bluetooth radios.

The Android 3.2 Honeycomb platform has been spiced up with Samsung's home-backed TouchWiz UI on the Samsung Galaxy Tab 7.0 Plus. The included 1GB of RAM makes sure that Honeycomb will be able to fulfill its great multi-tasking potential.

Coming with a decently sized 4,000 mAh battery the droid measures 193.65 x 122.37 x 9.96 mm and weighs just 345g.

Samsung Galaxy Tab 7.0 Plus will be available in Indonesia and Austria from end-October with worldwide availability to follow shortly after that. No pricing info has been revealed so far.
LYN Kopitiam
http://forum.lowyat.net/topic/2053272
v1
http://forum.lowyat.net/topic/2053866/