Item(s):
Deka Ceiling Fan M8 Series
Package includes:
Full Function Remote Control
Price:
RM230
Warranty:
3 years (Motor Only)
Dealing method:
1. Local Delivery: Poslaju, Airpak, Pos Malaysia Register Mail
2. International Delivery: UPS, TNT, Pos Malaysia Air Parcel
3. PM
Location of seller:
11A, Jalan 6/9, Pandan Indah Komersial Park, 55100, Kuala Lumpur
Contact method/details:
+6016-2690217,
+603-42960470
Item(s) conditions:
Brand New
Picture: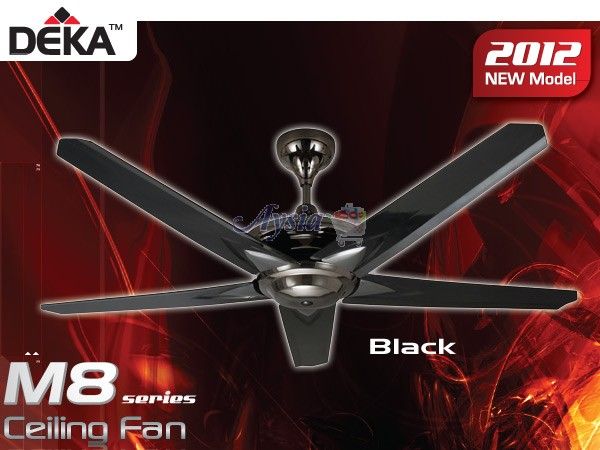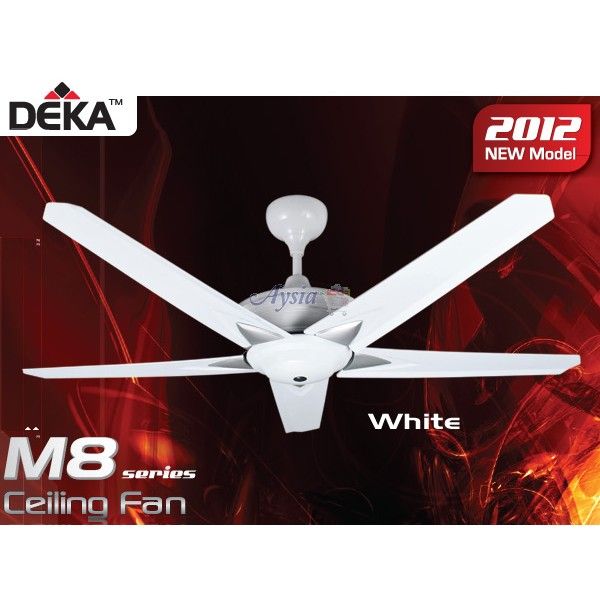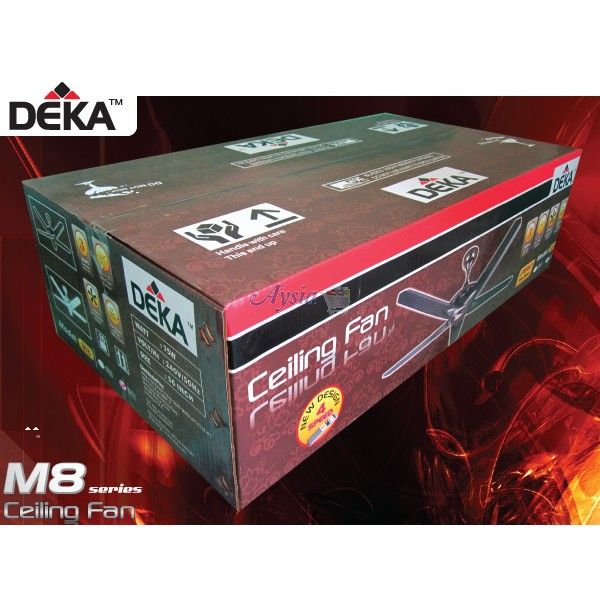 DEKA Ceiling Fan M8 Series

With the functions such as silent & quiet breeze, hour timer function, 5 blades Aerodynamic design, high speed 250rpm (188mm Motor), New ABS blade (Anti-rust Wobble FREE) & 56" High Air-Flow Design. No doubt M7 series it's the choice for family. 3 Years warranty. Available in white & gun metal.
Deka M8 series ceiling fan are designed for family are not just fun and decorative. So these fans are useful not just in completing the décor in your room but also in making sure that family stay in a perfectly safe environment.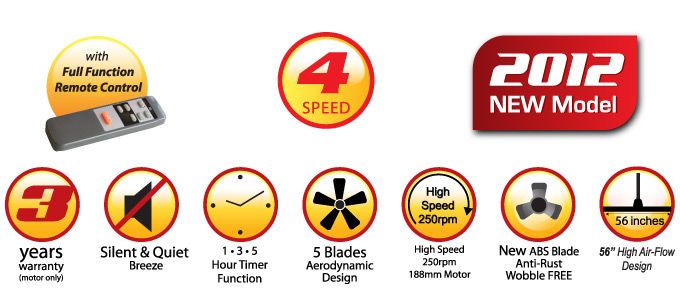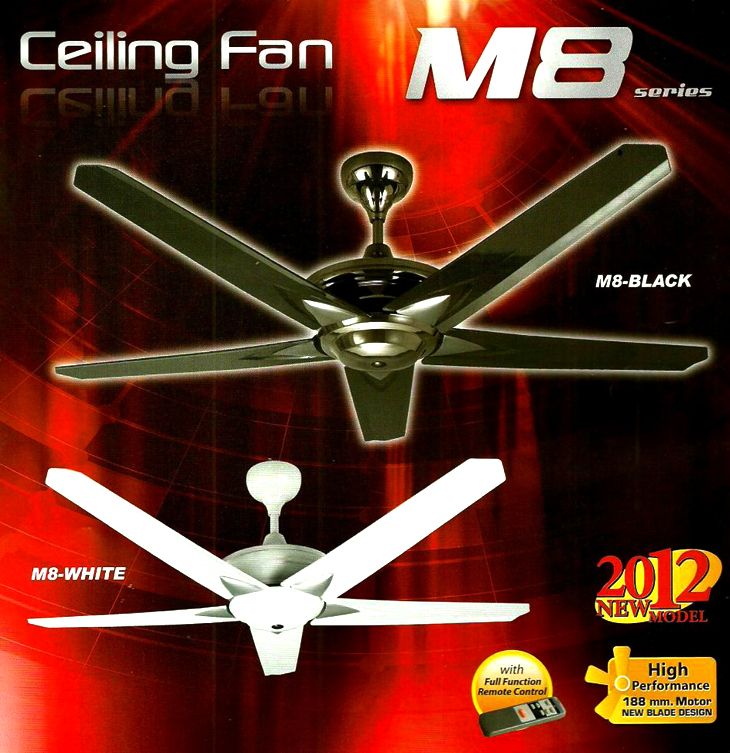 Specification
5 Blade A.B.S Polymer Design
High Speed Motor up to 250 R.P.M
4 Speed Remote Control
56" inches (143 cm) Diameter
Manufacture In: Malaysia
Certificate: No
Warranty: 3 years (Motor Only)
Color : Black, White
Accessories: Full Function Remote Control
This post has been edited by Aysia: Apr 5 2013, 05:54 PM