Working for about a year full time now, my salary has finally reached RM3,000.00. Minus away EPF, and Tax and I'm left with RM2625 and after paying for my car loan, I'm only left with RM2000. It may not be much but I wanted to start somewhere knowing that my parents first bought their property at Damansara Utama at RM130,000 and now has a sale value of RM700,000. It was not about making money out of it (although if I could it would be good!) but I wanted to buy a property before it goes any higher!
Being under Budget
First up was the Budget I had. Looking at my current situation I could only afford a RM800-1000 loan at most and at that rate I could only get a property at most RM200,000. Viewing a whole lot of properties ranging from Sungai Buluh to Ara Damansara, I wanted something located in Petaling Jaya for the sake that it was closer to home and well... shopping malls. I finally spotted Flora Damansara.
The Flora Damansara Experience
I remember taking a drive there the first time without contacting any property agents to view any units. I enjoyed the drive in until lorries and holes started appearing around the construction areas. As I reached the Flora Damansara entrance, it's sign was covered with shrubs and cars were parked scattered all around! Reaching Block A, I remember telling myself "This is crap! I'm out of here!" and quickly drove off at the end of Block C.
I left disappointed with what I thought to be prime land in Petaling Jaya.
Not being able to find any other properties in that area within my budget, I did my study more on Flora Damansara. Dang! It seemed like a hell hole! With water and electricity being cut, foreigners playground and worse of all I had to google "Flora Damansara Ghost" which lead me to a post in Lowyat.net claiming that Block E & F has ghost sightings after 11pm. Crap.
Despite all that "Crap" I decided to call a property agent and check out a unit. That brought me for the very first time up to Block F & H where I immediately notice a change in atmosphere. It was not as rowdy as the Block A, B, and C but was definitely not heavenly. It felt very much more Kampung-Homey feel. The small mini-market at the bottom of Flora Damansara gave me a little pinch of my childhood as I purchased a "Ice Cream Potong" from them. I told myself "It's not so bad..." despite the horrible double-parking, vandalized wall, stolen life buttons and broken CCTVs.
What really changed my mind was after getting out of the lift at the 22nd floor. Wow! What a view! It was breezy and the view was amazing! Put together with a dizzling weather, I could have thought I went up a trip to Frasers Hill!
I got into a 850sf unit and I loved the layout as it was long and seem spacious! What I loved most about it was the morning sun view coming up on top of the mountains it faced and the amazing night view of the highway.
I decided to buy a unit there.
The Bad
I met a couple from Penang there of which was very friendly. I asked them about the security in the area and they told me their concerns:-
1) Lots of foreigners
A lot of Africans stay there and their lifestyle does not seem to fit that well with us Asians. On my part, I've met both good and bad Africans, but my personal tipping point would be when I had an experience where I was nearly run down by a drunk African few years back. Not that I would like to generalize, but I just feel safer around Malaysians you can say.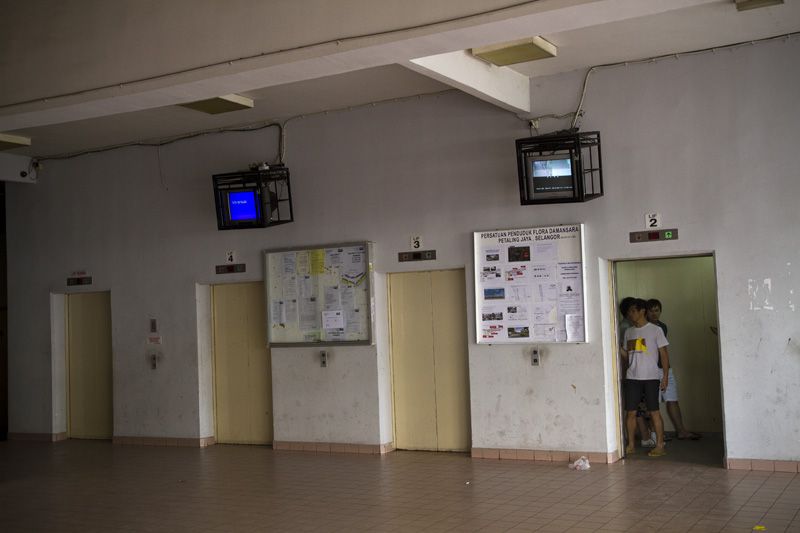 2) Poorer Residence
As quoted "There a lot of people who steal things here", and I could see that very clearly. From grills, to elevator buttons to even pipes! This raised a security alarm in my head. I even viewed a home with 14 students living in a 850sf unit. Dang!
3) Poor built quality
I think MK Land contractors must really be having a lot of fun building this place just to see the awkward faces of the home buyers. The tiles were poorly made in Block F, while Block H higher floors where much better made as compared to the lower floor. There seem to be not much of a consistency between each unit built and I would highly encourage you to view the unit inside out before deciding on the purchase.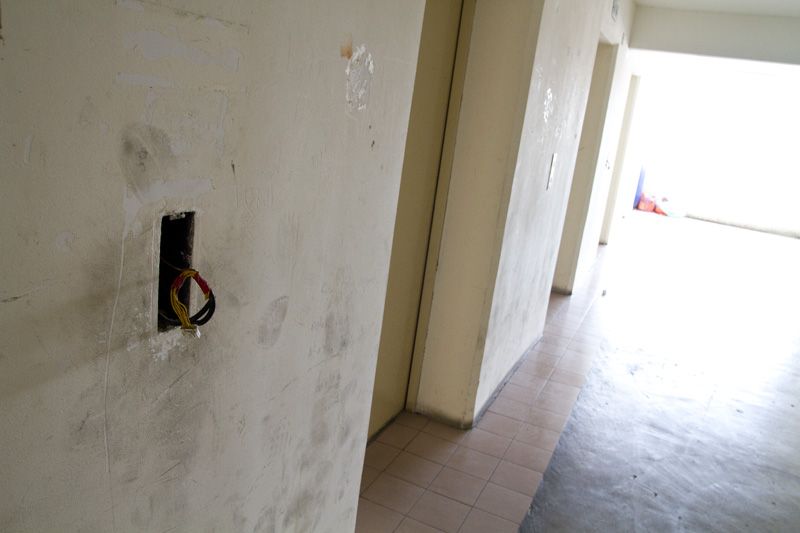 4) Bad History
Being made famous over the number of issues where waters were cut due to the management not paying the bill. Same goes with electricity. Honestly... who would want to climb up 24 flights of stairs to reach their home at night without electric! I know I would not!
The Better
The couple also mentioned to me "We like it here. It's not like the outside where it's busy and stressful, it's simple here!"
1) Stores at the bottom
I enjoyed my Ice Cream Potong! The stores at the bottom gave me a sense of community where people would go down there despite race or class. There restaurants, laundry, mechanics, cyber cafes, mini marts and even tailors down there which almost guarantees you not needing to leave Flora Damansara.
2) Friendly residence
Other than having a lot of students and foreigners there, the people and families living there are truly friendly. As mentioned, there is this sense of community there which you can rarely find in cities.
3) Cheap
Where on frigging Petaling Jaya can you find a property going from RM160,000 (850sf) - RM200,000 (1080sf)!?
4) New Management
After all the bad press Flora Damansara has been getting throughout the years, Flora Damansara now has a new management which committees are mainly residence of Flora Damansara themselves. It's good to hear that the swimming pool will be back in usable condition in a month or two and that action to better the place is slowly but gradually starting to take place.
5) Location
Once more, where on frigging Petaling Jaya can you find a property at this price and just a 5min drive from The Curve, Ikano, Tesco, and 1Utama? Plus! Put together an astonishing view at night!
5) The Amazing View
I shall attempt not to repeat myself but Flora Damansara really does have an amazing view. At Block H, you can literary see Genting at night. At Block F, you get to see 1 Utama and The Curve which promises a beautiful New Year's Eve.
The Future
I think one of my biggest concerns was the future of this place and would I end up losing money in the first property I've decided to invest in. I did some homework or at least what I assume to be right.
Good to know that Flora Damansara will be getting 3 new multistory car parks and a beautification at Block A, B and C due to the projects in the neighbourhood. I sure hope this is will be maintained once completed.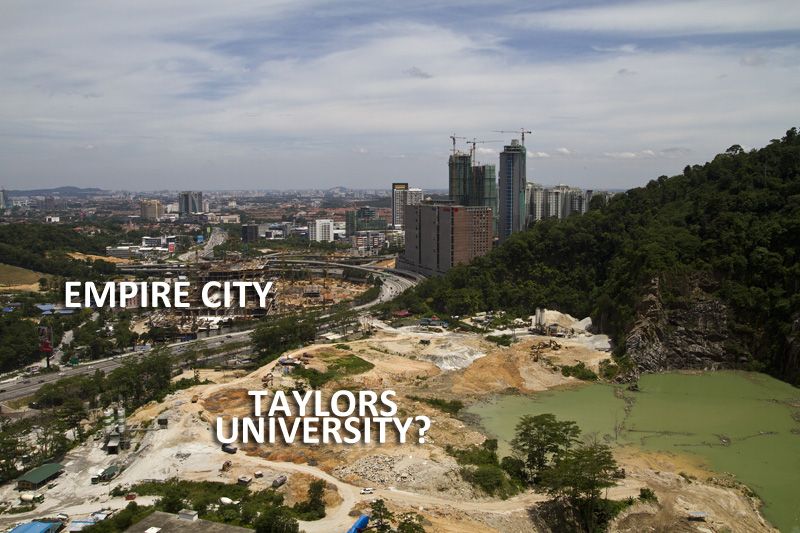 1) Empire City & Empire Damansara
Once more Damansara's name poised to bring in giants. Two major Empires will be moving in beside Flora Damansara.

2) Forest Hill Damansara
Semi-D's and Banglos starting at the price of RM2mil to 3mil has started being developed at the end of Flora Damansara (after Block C where it has been walled off). I believe this has pushed the facelift to be made so that Forest Hill Damansara would have a proper road to enter instead of a pile of double parked cars.
3) Taylors Lakeside
Mainly said as rumours that Taylor may be building a lakeside campus once more at the pond beside Block F, this could pose as a good source of rental if more "higher end" students start moving in.
I know this is a very long write up. Took me a good 45min to write this, but to summarize this all, I guess my question here would be -

What are your thoughts in investing in Flora Damansara?
Is there a future for this place?
Being my first property purchase, it would be great if any Sifu could help give me some feedback or comments. Hence... here's my cry for help. HELP!!!
This post has been edited by lilac: Jan 27 2013, 07:36 PM