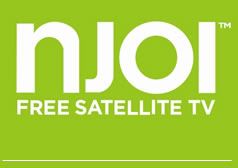 About NJOI
Malaysians nationwide can now sign-up for Njoi, a subscription-free satellite TV service.
Njoi, which comprises a set-top box, Out-Door Unit (ODU) satellite dish, smartcard and remote control unit, is now available. Njoi gives consumers in Malaysia access to quality education, information and entertainment including sports and music on 18 TV and 19 radio channels with no monthly subscription.
The channels included in Njoi from Astro will consist of quality educational channels, such as Astro Tutor TV UPSR, PMR and SPM, as well as other entertainment and information channels like Astro Prima, Astro Oasis, Astro Awani, Astro AEC, Jia Yu, Makkal TV, CCTV4, Bernama TV, iView, iMus, TVi, TV1, TV2, Astro Xiao Tai Yang and 19 radio stations.
The Njoi service, which will be available nationwide, delivers Astro's quality and choice in programming for free, and is an important step to for Astro to remain as customer's preferred choice in home entertainment. Regardless of whether Malaysians choose to go with Pay-TV or Njoi's Free-TV, Astro provides them with the opportunity to exercise their viewership rights to access quality information, education, entertainment and sports.
20 TV CHANNELS
Astro Prima
Astro Oasis
Astro Awani
Astro AEC
Astro Xiao Tai Yang
Jia Yu
Astro Vaanavil
Makkal TV
Astro TTV UPSR
Astro TTV PMR
Astro TTV SPM
Bernama TV
CCTV 4
i130
iView
TV1
TV2
TVi
TV3
TV9
19 RADIO CHANNELS
ERA
Sinar
XFM
Hitz.fm
MIX FM
LiteFM
THR Raaga
THR Gegar
MY FM
Classic Rock
Gold
Jazz
Opus
Melody
Osai
Musiq'a
India Beat
Radio Bayu
Radio Kenyalng
1. refurbish Silver Astro Decorder witrh remote
2. refurbish outdoor unit (dish)
3. 12 months warranty
The price is : rm328 (refurbish decoder+dish[silver color]) INCLUDING INSTALLATION only for your lifetime. NO monthly fees.
pm me for more information regarding NJOI or to register.
PLEASE TAKE NOTE : THIS IS FOR NEW REGISTRATION ONLY ( OTHER CASE SUCH AS YOU WANT TO USE YOUR OLD DECODER WILL NOT BE ENTERTAINED BECAUSE I CANT DO THAT,PLEASE CONTACT ASTRO CUSTOMER SERVICE INSTEAD.THANK YOU
)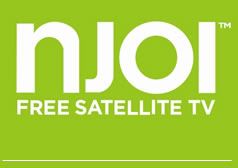 This post has been edited by infinityplayaz: Feb 10 2014, 09:00 PM
Attached thumbnail(s)