Item(s):
Authentic Polo Ralph Lauren of USA (ralphlauren.com) Polo Tees
Package includes:
The polo with all the tags.
Price:
As below.
Warranty:
I warrant that it is not fake/imitation and that it is Polo Ralph Lauren of USA. I have previously sold various PRL products here on LYN. All the pictures posted are
actual images
of the items I am selling. What you see is exactly what you get.
Dealing method:
COD in Mcdonald's Drive Thru Subang Jaya, KLCC,or POSLAJU
Location of seller:
KLCC & Subang Jaya
Contact method/details:
019triple39double31
Age of item:
Brand New With Tags
---
Item(s) conditions:
Brand New With Tags
Reason for sale:
Trader
TERMS AND CONDITIONS
1. PRICES ARE NETT, DO NOT HARASS ME TO KEEP LOWER PRICE AND NEGOTIATE PRICE, THEY ARE ALL ORIGINAL RALPH LAUREN.
2. THESE ARE ALL LIMITED, I HAVE 1 UNIT ONLY, ONCE SOLD IT IS GONE.
3. NO RESERVE, NO CHUP, NO GUARANTEE. FIRST ONE TO PAY ME GETS IT.
Picture:
UPDATED: 14 APRIL 2015, STOCKS UPDATED
1. Big Pony Polo in ROYAL BLUE with GOLD Big Pony
Custom Fit - M

RM320
Retail Price RM490
Royal Blue with GOLD big pony & number 3 on sleeve, very striking royal blue color, the GOLD gives good contrast, this color combo complements each other very well.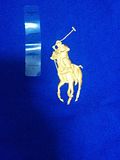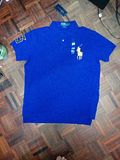 2. Triple Match Gold Crest with Red number 3 on sleeve.
removed.
This post has been edited by Jason: Apr 14 2015, 10:05 AM