Forumer you are complaining against: protrader (so pro!)
Item being sold/bought: huawei e1550 with celcom simpack
Original thread link:
http://forum.lowyat.net/index.php?showtopic=1762123&hl=
Date of transaction: 23/2/2011
Details of the complaint : already paid for item, but not send the item, 4 PMs sent never reply, i posted in his active thread, then ask me to call him, i call but goes to voice mail. i doesnt care much about the amount but at least can put his a/c into blacklist and warn other users. thanks.
a/c: maybank
number:
Amount: RM73.00 Status: Successful
Reference number: 1472091224
Transaction date: 23 Feb 2011
Transaction time: 08:35:45
To 3rd Party Account Number: 164119076625
Account Holder Name: YAP CHEE FUNG
phone: 013-2333372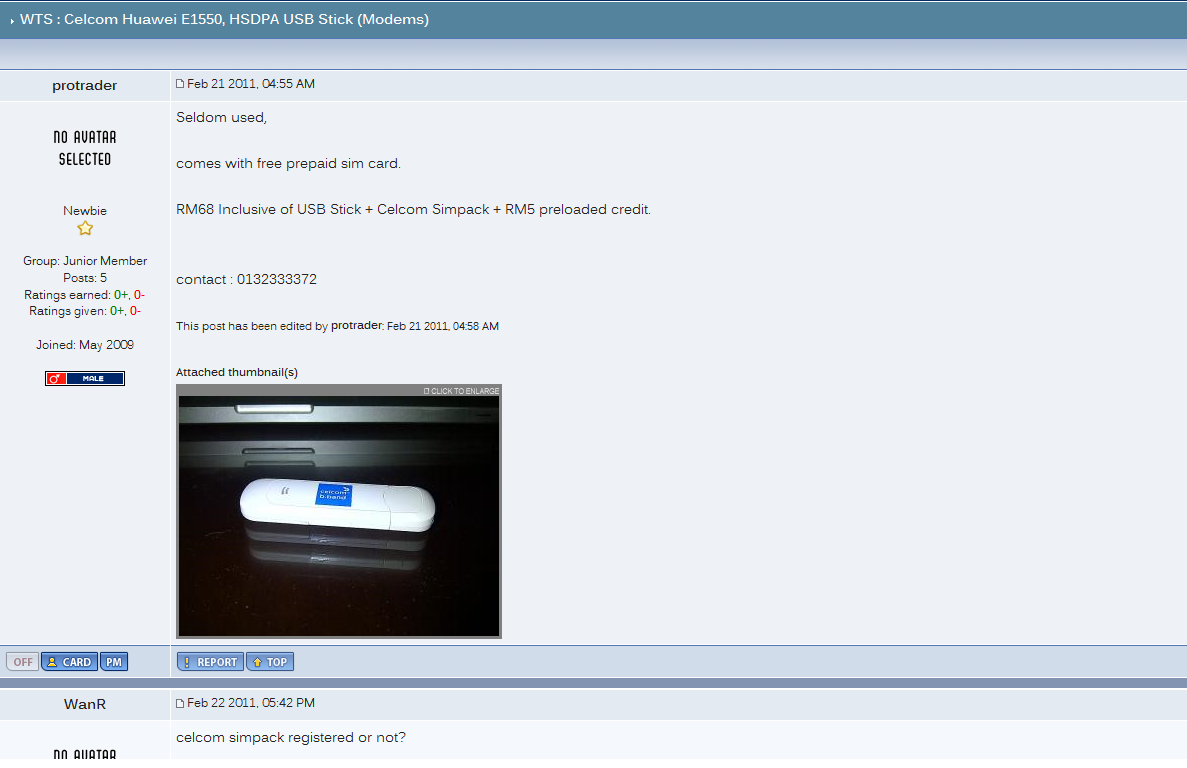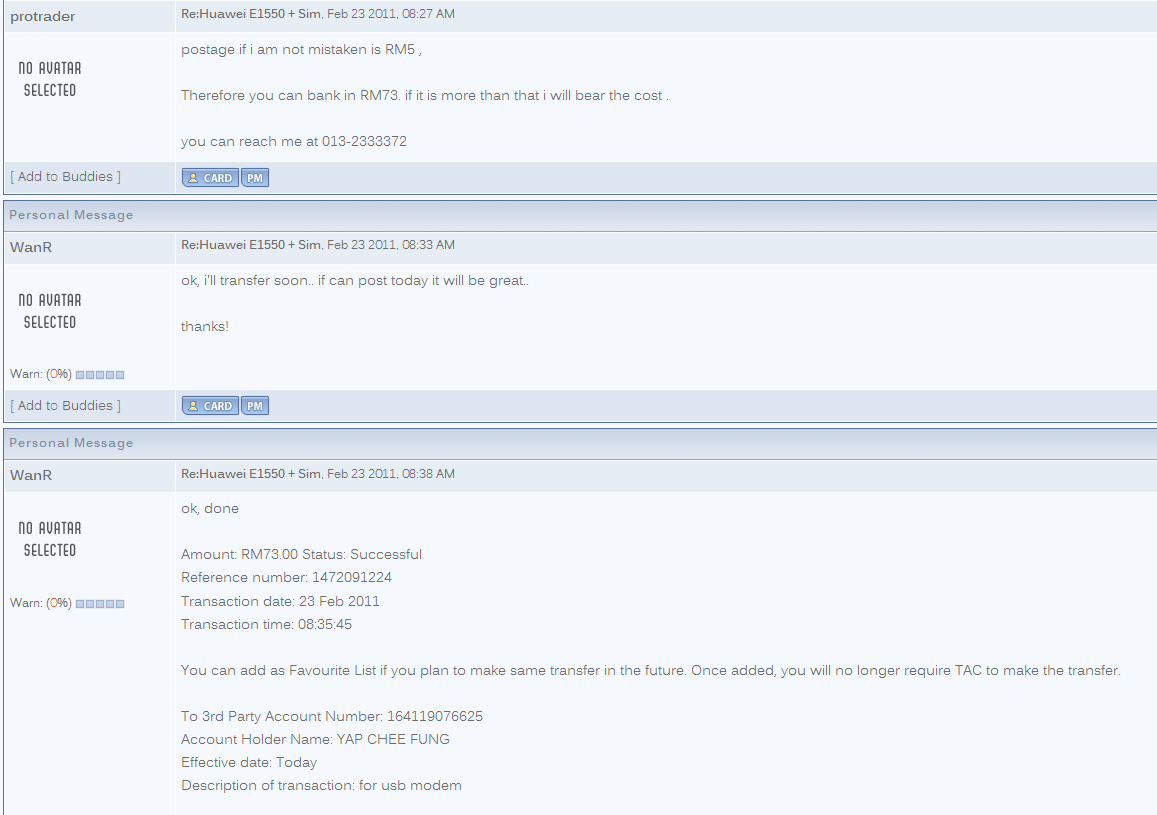 This post has been edited by WanR: Mar 15 2011, 08:44 PM