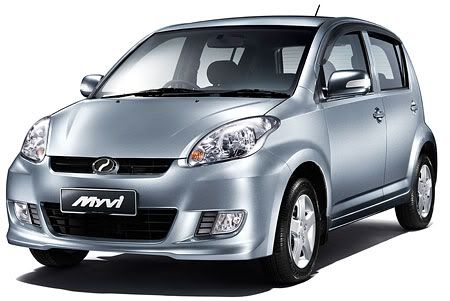 Searching for parts for your Perodua Myvi 1.3 or 1.0?

I'm an online parts seller, been doing business over the internet for the past 5 years.

If you have any parts that you need, give me a pm or drop a msg here. I'll come back with the quotations. I'll try to give the best price which are usually cheaper than those offered at spare part shops.

All parts are ORIGINAL PERODUA PARTS. However I also have third party parts,eg Bosch&etc.
Spare parts list |ORIGINAL PERODUA|( will update along the way )

1.Original Perodua door rubber - RM48/side
2. Original Denso Alternator - RM750.00
3. Myvi original APM rear boot lifters - RM70/side
4. Myvi absorber mounts - RM78/side
5. Original Perodua Front absorbers - RM125/side
6. Original Perodua Rear absorbers - RM75/side
I
ORIGINAL DAIHATSU
1. Engine mounting set(3 complete mountings) -
RM360-1.3cc/1.0cc AT&MT
2. Myvi Daihatsu absorber mounts - RM72/side
3. Myvi lower arm ( Original Daihatsu made in JAPAN ) - RM235/side
4. Myvi Ori Daihatsu drive shaft - RM430/side.
THIRD PARTY PARTS |Bosch&etc|
1. Bosch disc rotor - RM160/set (2 rotors)
2. Bosch brake pads OEM - RM45
3. Absorber mounting(FRONT) LOCAL - RM38/side
4. Lower arm - LOCAL OEM - RM140/side
5. Taiwan Myvi smoked headlamp - RM215/side
6. Taiwan SE Fog lamps - RM180/set(OLD DESGIN) - RM200/set(NEW DESIGN SE-2 2008 onwards)
7. Smoked headlamp with projector - RM550/pair-1month warranty
8. Performax sport springs - RM160/set ( Front & rear )
9. Felix sport springs - RM135/set ( Front & rear )
10. Reconditioned alternator - RM350.00

SUCCESSFUL TRADE LIST
» Click to show Spoiler - click again to hide... «
This post has been edited by jiash87: Jul 9 2012, 10:36 AM