Item(s):
HD TOYOTA CAMRY OEM DVD MULTI MEDIA PLAYER
Package includes:
GPS, DVD, USB, SD CARD, TV TUNER, RADIO, BLUETOOTH
Price:
RM 1599(GPS) RM 1099(WITHOUT GPS)

Warranty:
1 YEAR
Dealing method:
SELF COLLECT OR COURIER SERVICE
Location of seller:
NILAI, NEGERI SEMBILAN
Contact method/details:
CHIA 019-6694800
Age of item:
BRAND NEW
Item(s) conditions:
Picture:
SHOWN BELOW
Reason for sale:
IMPORTANT NOTICE
For In-car entertainment system [ICE], all the seller will mention 800x480 is HD. I really have no idea why will this happen. If i do not stated here HD, people will ask me "why your screen is not HD? Now everybody is selling HD." Hope u all can understand i have no intention to mislead or try to make false information. Anyway 800 x 480 is so far the highest resolution, others are still selling 320x240, 480x234 or 480x272. Please refer to link below for more information
http://en.wikipedia.org/wiki/File:Vector_V..._Standards5.svg
1) HD TOYOTA CAMRY OEM GPS DVD PLAYER - MOST FUNCTIONS IN THE MARKET
2) Status of Product : New
3) Market Price : RM 2500 AND ABOVE
4) Price : RM 1650 NETT
5) Delivery : SELF COLLECT OR COURIER SERVICE
6) Delivery Charges / Other Charges : FREE INSTALL AT NILAI
7) Warranty Status : 1 YEAR (BEST QUALITY AMONG ALL CHINA AND TAIWAN BRAND)
8) Source : MADE IN TAIWAN
9) Kindly Contact Me For More Details : CHIA 019-6694800 (CALL OR SMS)
Email : chia_911@hotmail.com
SILA KOL/SMS UTK MAKLUMAT LEBIH LANJUT ATAU PERTANYAAN SEBAB JARANG ONLINE.
NOTE:-
- PRICE INCLUDE LABOUR CHARGE ( FREE INSTALL )
- PLUG N PLAY (NO NEED TO CUT WIRE)
OPTIONAL:- ( NOT INCLUDE )
- TV ANTENNA WITH BOOSTER ( ADD RM 50 )
- TOYOTA QUALITY REVERSE CAMERA ( ADD RM 200 )
Specifications:-
-
PLUG N PLAY SOCKET WITHOUT CUTTING OFF ORIGINAL WIRE
-
STEERING CONTROL COMPATIBLE
- Built-In Gps
- With Custom POI (Point Of Interest)
- Speed Camera, Road Block, Red Light Camera
- Double Din 800 X 480
HIGH DEFINITION
TFT With TouchScreen
- Playable Discs : DVD/VCD/CD/CD-R/CD-RW/DVD-R/DVD-RW/MP3/MP4/USB/SD CARD READER Format
- Built-In TV Tuner And AM/FM Receiver With RDS
- PAL/NTSC/SECAM AUTO Swith
- Electronic And Mechanical Anti-Shock With ESP Memory
- 4 X 50W High Power Output
- Automatic Muting When Calling In
- Can Be Connected With Ipod With Cable Provided
- Back Video Input: While Backing Car Automatically Change To Rear View
- AUX Input can to connect With any mp3 or others media player
- AV Inputs, AV Output
- Full Function Remote Operation
- RCA Front, Rear, Sub Output
- Support Junction View, 3D Map
- No software
SUITABLE FOR : TOYOTA CAMRY MODEL 2006-2012 (2.0 AND 2.4)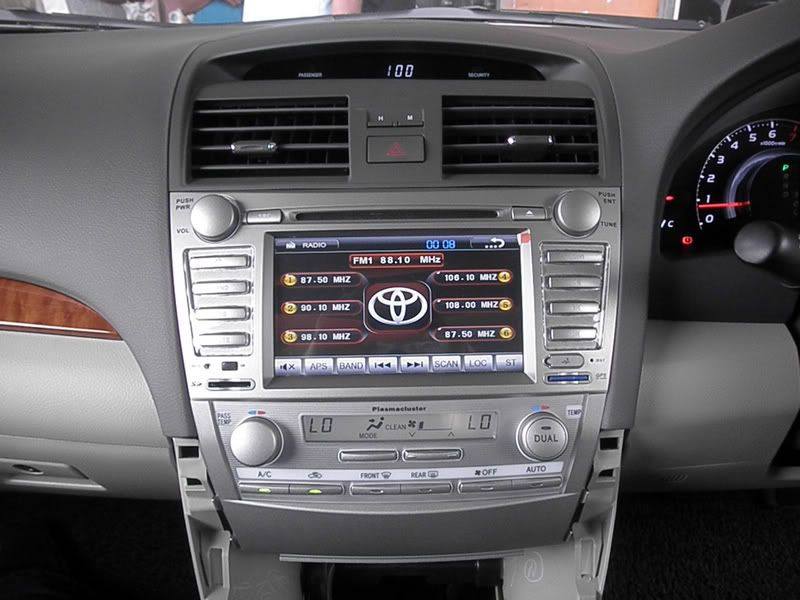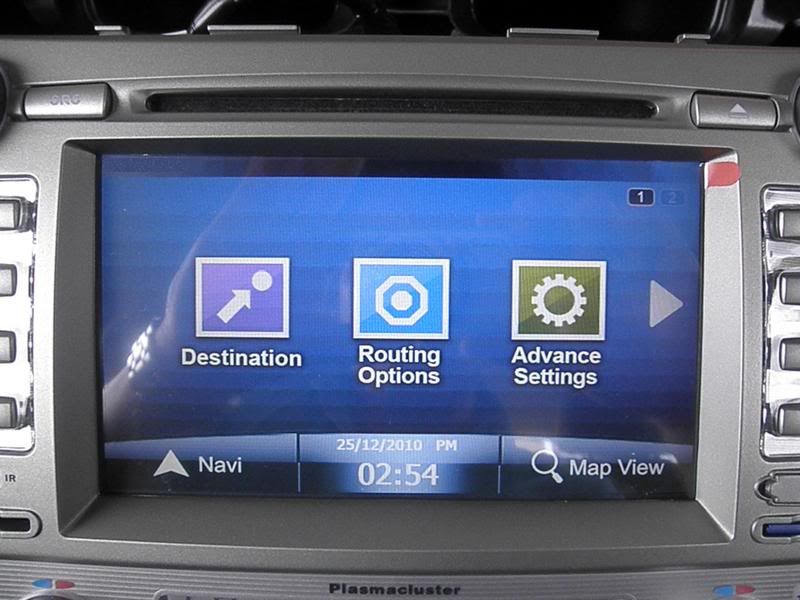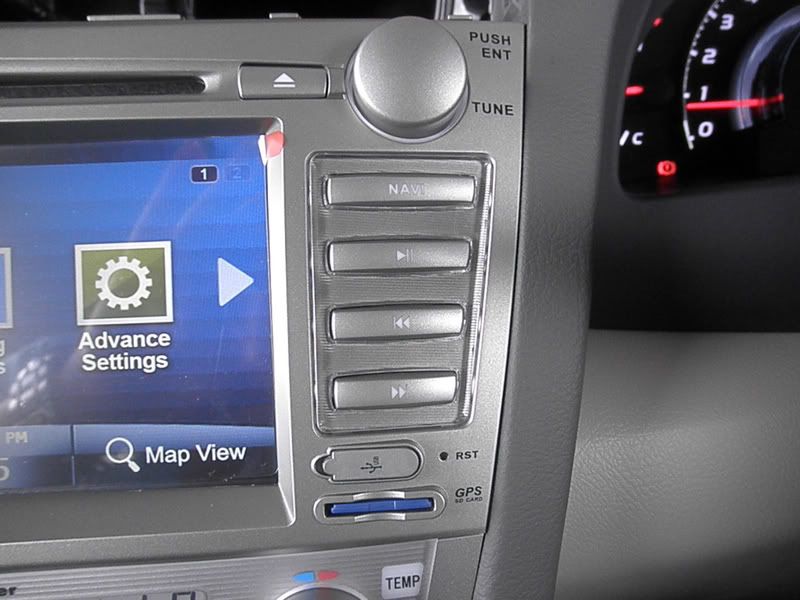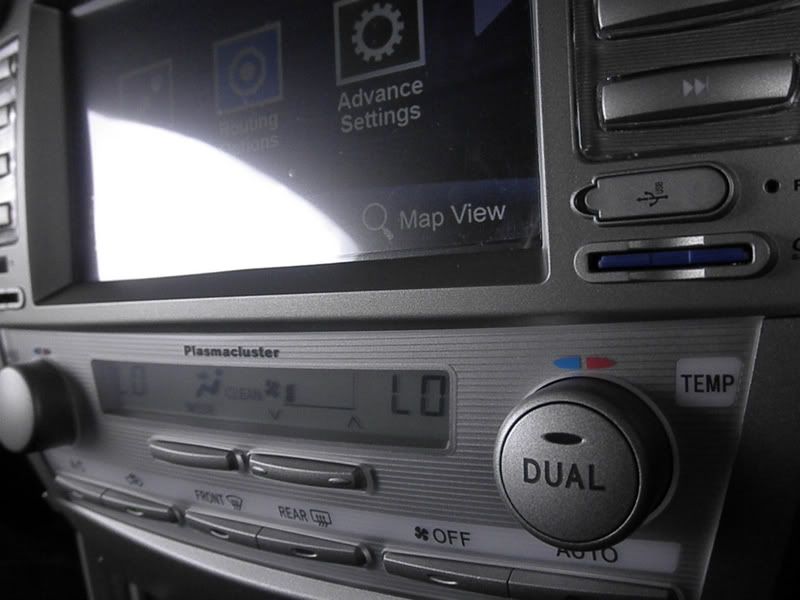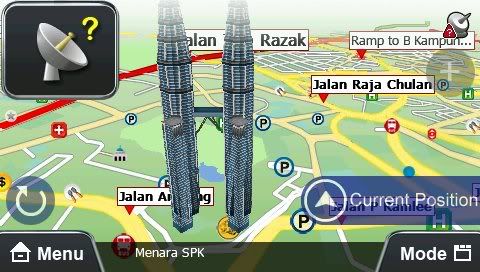 CLICK BELOW FOR OTHER CAR
This post has been edited by cyc_gt4: Mar 29 2013, 03:40 PM