QUOTE(jayrlo @ Jun 22 2010, 03:05 AM)
Hi, im relatively new to mini 4wd. Used to love it as a kid and now I'm trying to make a more competitive comeback.
I just went to the HK race the other day and realized how slow I was compared to everyone.
I have two questions though.
How do you reduce friction when going through turns, and
How do I make my motor churn out more power because I was using the same motor as everyone else and my car was at least 5 seconds slower than everyone.
Here is my car: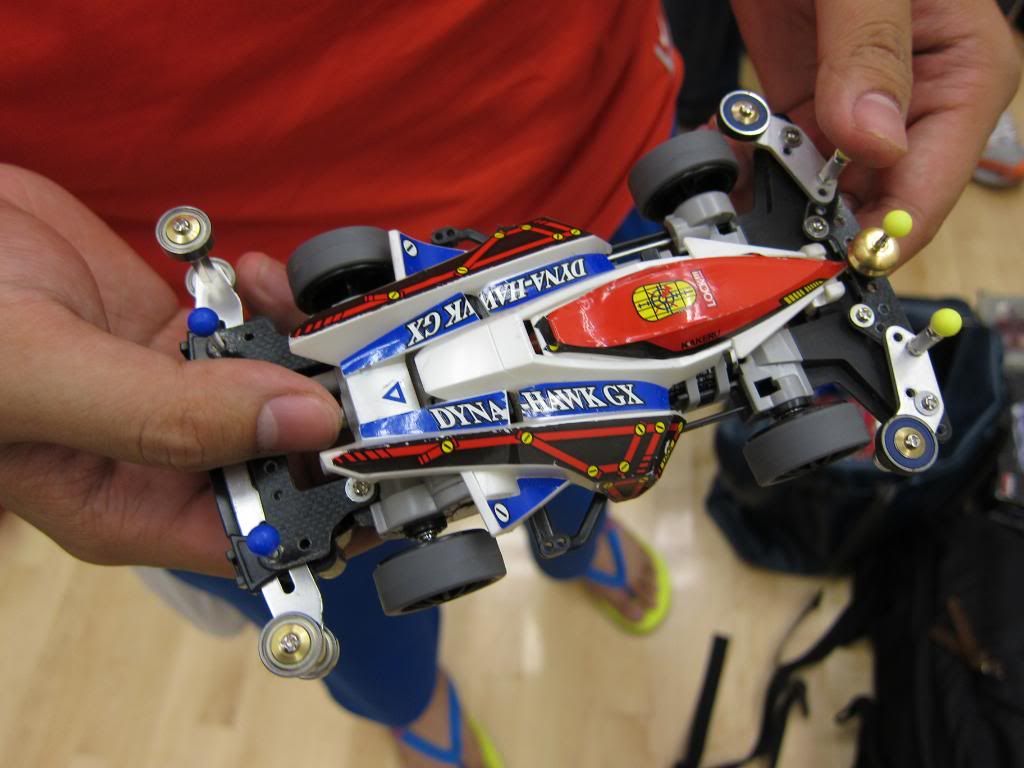 try to clean your bearings
take out that sliding bumper at the rear and you will be faster than before
u can also look for kenjian to ask about car setting by the way he is my friend and a hk racer
will be having ah ma from hkm4a to race here this sat too