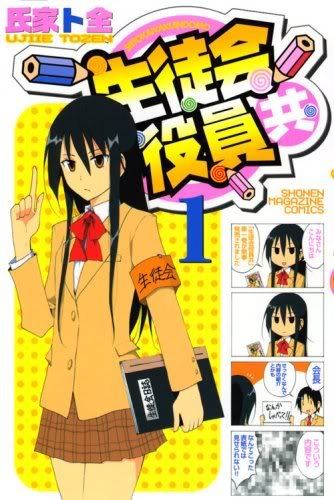 QUOTE
The story centers around Ōsai Academy, a former all-girls private high school which has recently been integrated for both genders. The student body is split between 524 girls and 28 boys. Takatoshi Tsuda is pushed into becoming the vice-president of the student council, where he is the lone male member surrounded by girls.
Based from manga with the same title by Ujiie Tozen. Basically same person who did somehow famous Younger Sister is in Puberty (Imouto wa Shishunki) which fill with 'sex' joke. kinda like B Gata H Kei. its funny both this n the imouto, just that different setting. Seitokai Yakuin-domo is comedy n slice of life manga but still have this bad sex joke, but non the less its still funny to read (n hopefully to watch as well)
source:
http://www.animenewsnetwork.com/news/2010-...anime-green-lit
Manga scan.