The Current Surge causes your Car Electrical Supply to loose Power Momentary, which affects must modern day cars ECU's with Electronic & Electrical Sensors. Zaptor Voltage Stabiliser supports High Current Surge, (E.g. When the Air-con Kicks in, the Lights will Dim) by Accumulating an Electrical Reserve, thus compensating the High Electrical Current Surge.
Zaptor Voltage Stabiliser with its circuitry can assure Full range RPM TORQUE, IMPROVED ACCELERATION Both In Street or Circuit use. It also Enhances Audio, Lights & all other Electrical & Electronic sensors to their Maximum Potential.
PRODUCT OUTLOOK & FEATURES
a) Compact size - Suitable for any engine bay.Need small space & easy to mount.
b) LED - Equip with very low consuming energy LED as indicator to shown the unit functioning.
c ) Fuse Protected - Every Zaptor Voltage Stabilizer came with fuse protection in case of overcharging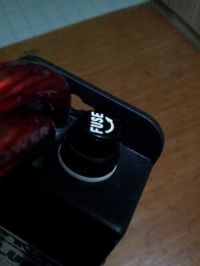 d ) Colored connector - Red for positive.Black for negative.* Black - long cable is for grounding.We use high quality cable for better conductivity.
1.Zaptor Evolve II voltage stabilizer
Zaptor Evolve II version 2013.Upgraded version from best selling Evolve series with higher graded components.Same price but better performance.This voltage stabilizer suitable for normal cars & budget conscious buyer.
BENEFITS OF USING VS:
1. LIGHTER PEDAL FEEL
2. SMOOTHER ACCELERATION
3. COOLER AIR COND
4. BRIGHTER LIGHTS ( CABIN & HEADLAMPS )
5. LESSEN THE KICK BACK-FEEL WHEN THE AIR-COND KICKS IN
6. MIGHT IMPROVE FUEL CONSUMPTION
7.QUICKER ENGINE START
Price:RM100.00
Warranty:24 months
Condition:New
Stock ready! order and grab it now!
2.Zaptor Evolve III voltage stabilizer with 1 point grounding cable
Same benefits as zaptor voltage stabilizer but come with 1 point grounding cable to improve electrical flow and charging system.Suitable for all cars especially aging ones with current grounding were old and corroded.For new cars its will increase the efficiency of current grounding system.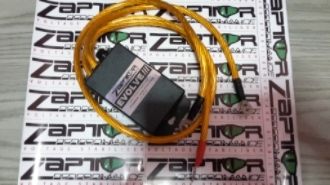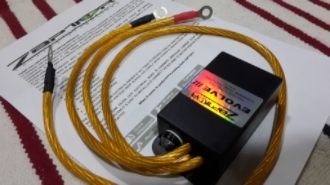 Price:RM100.00
Warranty:24 months
Condition:New
WHY ZAPTOR VOLTAGE SHOULD BE YOUR FIRST CHOICE?
- It's came with 2 years warranty.( 1 to 1 replacement )
- Easy to install,with basic tools you can install it yourself or we can help you installed it FREE*
- Established brand,started since 2005
- Affordable
- High quality build
- Maintenance free
- Online support,SMS,Call,Whatsapp - We open 24/7
- Can't COD..Just sms/call/pm/whatsapp to order.We sent it to you via J&T courier or POSLAJU with tracking code



We wish thank all our Loyal Customers, Friends & Dealers and look forward to your Continuous Support.

Postage will shipped by POSLAJU or J&T courier nationwide.All buyers provided with tracking number to monitor postage status via their official website.

[size=7]CALL/SMS/PM/WHATSAPP at 019-9393653 or www.wasap.my/60199393653/zaptorvs011
All question..Queries are welcomed
This post has been edited by kelfo: Nov 19 2020, 01:25 AM
Attached image(s)