SELLER INTRODUCTION


I'm just a regular guy. Being a preventive maintenance guy, I am very selective in additives, engine oil, engine cleaners, and selected performance parts, I am here in this forum equipped with carefully selected and personally tested products to make your car run more efficient, better, smoother and quieter. Let me give your car a magical touch and be rest assured that you will not be unsatisfied, leaving our meetup with your car with a pleasant feeling


Trust me.. stay with me throughout the lifetime of your brand new car, it will NEVER, EVER give you problems on your engine. Your car's fuel consumption will not go up, your engine will always be clean. I will also teach you how to keep your engine in tip top condition.

Stay with me throughout the remaining life of your old car, I'll help you to clean things up and restore your engine efficiency, power, and hopefully your fuel consumption and give you certain advise on what's going on in your engine bay
.

You can look up my blog at www.car-preventive-maintenance.blogspot.com for more info on me, myself and I.


Cheers

ThunderGod_Cid
Item(s):
ThreeBond Engine Conditioner
Package includes:
Sale per bottle
Price:
RM60.00/btl, RM75/btl + Postage to anywhere in Peninsular Malaysia (Same cost RM15.00 for postage up to five cans). Sabah Sarawak not available sorry.
Warranty:
n/a
Dealing method:
COD Sunway/Subang - After Office Hours at night. Not appropriate to do during the day time.
Location of seller:
Sunway / Subang
Contact method/details:
012-9096996
Age of item:
New


PROMOTION!!!


PPrice Structure after 15th November 2015
RM60.00 - one bottle
RM115.00 - two bottles - save RM2.50 per bottle
RM170.00 - Three bottles - save RM3.50 per bottle
RM220.00 - four bottles - save RM5.00 per bottle
RM265.00 - five bottles - Save RMRM7.00 per bottle

*Terms and conditions
-prices eligible to one buyer for himself, cant share
-if share, I can only do on one car, or two cars if you're lucky
-share 5 bottles, RM60.00 each car, i'll do all. RM265 for five bottles applicable if i only do one car


Can combine with Lambda Primer Set at https://forum.lowyat.net/index.php?showtopic=1630331&hl=

---

Picture:






CARBURETOR (Proton Iswara)
Before Cleaning :



After Cleaning :




[color=blue]
EFI (Kia Spectra)

Before Cleaning :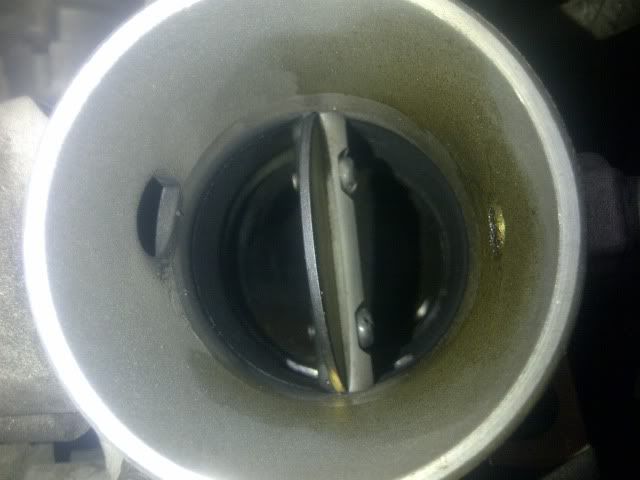 After Cleaning :



Reason for sale:

The most advanced engine cleaner - ThreeBond Engine Conditioner (model 6601 J) , imported from Japan.

Cleans the inside of your intake manifold, throttle body, valves, etc! in just minutes

May or may not solve idling problems on cars especially on Wira 1.5, Suzuki Swift (aircond on, idling haywire), cars with lack of power n high fuel consumption, etc.
You'll also get to see if there's any leak in the exhaust system when the smoke comes out after engine is started.



Why should you buy? (read spoiler below)
» Click to show Spoiler - click again to hide... «
[/b].
This is foam-petrol based, unlike certain carb cleaners that are oil based and stick on the walls of your manifold, kill your spark plug, etc.

Tested and proven on more than 100 cars with good results.
Credits to mazda for taking the video
Cleaner engine, better response, like new.
End User's Review :
» Click to show Spoiler - click again to hide... «
Cars Done Before :
» Click to show Spoiler - click again to hide... «

Conditions for COD / FAQ
1. Bro, can do at 1pm ah?
- Sorry mate, I don't do it at the hottest hour of the day.
2. Why don't you find a building and do it inside since it's so hot, or raining? Har? Summore must suit your time? It's a lame excuse to do business, nabeh!
- If I do it inside a building, it'll all go up in smokes and people'll complain of pollution and noise (during revving engine). Please refer to FAQ No 3. If you wanna screw me up for selling something according to MY TIME and MY PLACE. I'm refusing to do business with you as I'm not interested in dealing with people like that. You can f*** off and go find Threebond(if you can), or yellow bottle some other place. Otherwise, I'm a nice guy, check the 30pages of feedbacks
.
3. Can COD at Cheras or Kelana Jaya, in the afternoon ah? (other place)
- Sorry, I'm working during the day and COD only at Subang at night as you're not the only one doing COD with me. There will be other cars waiting at the same place. So if I go out from Subang to somewhere far off, it's not appropriate and time consuming. The reason it's at Subang is also because I have a very suitable open space to do Threebond, no one would complain.
4. (Customers come 15-20mins late without informing)
- Try to avoid this please, as all cars I do are on 15-30mins intervals and sharp on schedule. If you make me wait for you, you make other customers wait as well. Trust me, you don't want that. In any worse case, I'll just have to skip your turn and you'll have to wait for the next car to finish.
5. I don't understand why can't you COD in Kelana Jaya? It's only 15mins away!
- Please refer to FAQ No. 3
. Sorry to say, but I'd rather and will not hesitate to refuse your business if you demand that I travel far or do it under the uberly hot sun. It's just not worth it for that little money I make. I'm selling this product mainly because you guys want a smoother engine that doesn't give problems. Not to make money. (Sorry!
)
6. How many bottles needed for my car? (provided you tell me what car u driving)
- Cars above 2litre I'd recommend you to use two bottles. The first bottle will get rid of all sticky carbon, the second bottle will thoroughly clean the engine up and give you that rejuvenated feeling. Cars below 2litres one bottle enough, very rare that you'll need two.
7. PM me best price for 1 bottle please.
- Price as per stated on top of this post. Not much profit margin and free labour, hope you guys understand.

8. Can use on any cars ah?
- Yes.
9. How much if i take 2/3/4 bottles?
- Please refer to above post.
10. How do you compare this to other carb cleaners?
- Carb cleaners only clean the surface of your throttle body and carburetor and is not meant to spray inside the engine. You may kill your plugs.
11. How do you compare this to those carbon cleaners in a bottle where you stick on the vacuum hose?
- This is dangerous. When these things go into your engine, they are not compressible. It's similar to putting water into your engine this risking a bent conrod. Threebond is foam based and is already compressed in a can/tin, so there's no issues of it being compressed in your engine. Also, these bottled carbon cleaners do not clean the throttle body. The throttle body is the most important part of your intake system and Threebond does the job perfectly. This may or may not solve idling problems on certain cars.
12. How good is your product?
- Please refer to the 30+ pages of feedbacks and you shall have no further doubts
.

13. Hi bro, RM60 plus postage to (anywhere) can?
- Please refer to FAQ no. 7
14. But I guess Pos Laju charges less than RM10.00 to ship your item. Why you so expensive?
- I use citylink, and citylink charges me RM15.00. I do not use Pos Laju because this is a FLAMMABLE material and they'll reject me. Furthermore Citylink is only 50metres away from my office and is at my convenience. If you think I'm ripping you off, you're wrong. There's no point to tarnish my image and make that few extra bucks off you. You want it cheap? You can arrange for your own courier company to come and self-collect from me and I'll only charge you RM60.00, simple
. If sent through Citylink, item going missing is my responsibility and I will not hesitate to send another bottle to you the next working day. If your poslaju comes and pick it up from me and it goes missing, that's not my responsibility.
15. Bro, possible COD tonight?
- Yes. But you should have some common sense to at least leave your hp number behind or contact me directly by sms. Doesn't make sense you ask me this question, and disappear until the next day right? No offense. How am I gonna contact you?
16. When and where can we meet? (via PM)
- Again, please sms. You're filling up my inbox. By sms-ing, we can IMMEDIATELY arrange for a COD time. By sending PM, if I reply you and you disappear and go offline, I'm screwed over.
This post has been edited by ThunderGod_Cid: Feb 2 2016, 11:36 AM
Attached thumbnail(s)